[facebooksimplelike]
The planets have definitely aligned lately, The Mister & I have been able to complete quite a few of the quick-ish projects for the Master Bedroom.  I'm walking you through several all in one post, either A) because the Tutorial is very brief, or B) because I followed someone elses Tutorial….
Fairly-Quick-but-Very-Amazing-Project #1 –
Making a bench is a very, very easy project.  For this one, we started with what was once a coffee table that I built eons ago. And because I'm a firm believer in over-screwing, it was the-sturdiest-coffee-table-ever.  It was also exceptionally tall at first, because I'm a measure once, cut twice kinda gal – true story.
If you were starting at Square One to make this, you'd need:
Plywood cut to the size of bench your heart desires, 4×4 posts cut to about 6" lower than the height of bench your heart desires, and optional 'feet' (we used the fence post caps again to tie in with the dressers); if you choose to add feet, remember to deduct their height from your total leg measurement!

Here's the basics of construction:



Really just a lot of screwing.
 Once you're all put together, you'll paint, upholster & tuft if desired – for the details on that process, go back to my Tutorial on the Ottomans.
We used a swoon worthy charcoal linen here.



Upholstered & tufted.
Pewter nail heads added along the edge (yes, adding them individually is more tedious than the continous length kind) – I've used both types and I prefer the look of the singles.  Use chalk or a pencil and make a little mark at 1" intervals and git hammerin'.



Last, but oh my SugarSnaps not the least was the addition of the corner detail.
These are actually pieces of 'gingerbread' for porches, railings, etc., readily available & inexpensive at Home Depot.
You could use any type of 'L' shaped bracket, we really liked how this fit with our vibe.



Finished product – seriously. how. fantastic.


Now of course we are connected on Facebook (right?  of course we are…..) so you've already seen this:
Big beautiful sparkly vintage-y chandelier – it was brass-ish and I sprayed it.  Worth  showing here in case you missed it on FB.  Because she really is grand and perfect.  This was a find from a 'SomeAntiquesSomeJustOldStuff' store; you know, those not quite a thrift store but not really an antique store places.
Fairly-Quick-but-Very-Amazing-Project #3 –
I SEWED. 

I stalled and procrastinated and dragged my feet.  But I finally mustered up my courage and took the fancy beast out of the box.
It was time to face my bobbin fears.  Things started out swimmingly, the bobbin wound without incident – I was giddy.
Thinking wisely, I used some scrap fabric to do some 'test runs'.
Good freakin' thing too:
The fact that I did this 4 times speaks to my diligence, no?
Before I headed to the corner to chew my hair and mumble, I sought help.  My crisis line (cousin Adam, who oozes fabulous from every pore and is supremely talented) took one look at how my beast was threaded and declared me inept corrected it, then I was off & sewing.  Threading is obviously an important thing.
Clearly, I am NOT in a position to 'tutor' on sewing – but I did roughly follow Allisons Tutorial here.  I used actual drapery lining fabric, and some different measurements, but the method was similiar.  Making both panels, fully lined, took me a day.
I'm not sure (yet) what other sewing projects are like, but for drapes, WAY more ironing than actual sewing.
I'm so pleased with how they turned out:
I opted to hang with drapery pins & rings.  I also wanted sheer panels in the middle of the two I-can't-believe-I-actually-sewed-them panels, but I just made some quick alterations of ready made tab top sheers because i was scared to push my luck it seemed simpler.

Basically, I just cut the tabs off, and used a junior sized drapery pin through the extra fabric left at the bottom of each tab – so from the front you can't see the pin at all.  (BTW, I know you're thinking the window trim needs to be painted…it's on the Master List. With the floor).
So there Darlings, are all 3 Fairly-Quick-but-Very-Amazing-Projects…you can so do these.  Even the sewing.
Think of the gratification.
And more important, look how pretty:


If you're planning to re-decorate, re-design, or renovate,
contact me to help you create the extraordinary. Fall in love with your home again.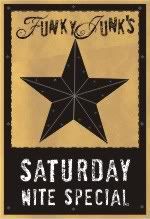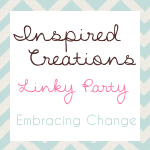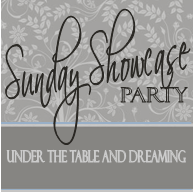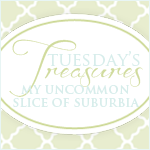 Addicted2Decorating; Remodelaholic